May 2015





Novus Sealing South Africa Achieves Level 2 BBBEE Accreditation



Dear client,

We are proud to announce that we have achieved Level 2 BBBEE status for the period 28 April 2015 up to and including 27 April 2016. We continuously strive towards improving our status in this regard and can confirm that we have moved up from our previous Level 3 assessment.

As a valued client we therefore also want to take this opportunity to inform you that this status can be of ever increasing value to your company from a procurement spend perspective. Please note that making use of our services as a Level 2 BBBEE and value added supplier you will be able to claim 156.25% of your spend with us , this is in effect 21.25% higher than the procurement recognition of a standard Level 1 BBBEE procurement company. This will directly benefit your company and improve your BBBEE scorecard under the Preferential Procurement category.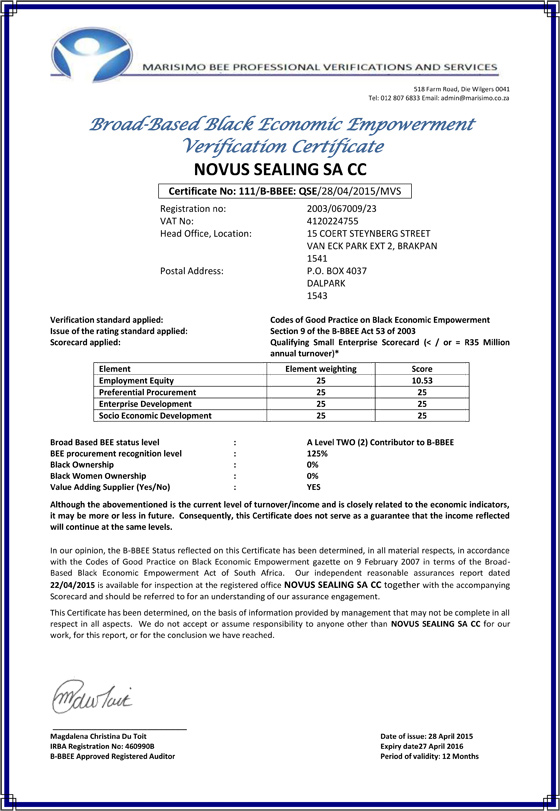 Thank you for your continuous support and have a good day further,



Shaun Snyman
Client Relationship Manager
Novus Sealing SA