November 2016





Novus Sealing South Africa Extends Their Product Offering



At Novus Sealing South Africa we are committed to our mission of "Creating an effective, safe and sustainable environment exceeding the needs of industry". In light thereof, we are pleased to officially introduce you to four new products added to our existing product range: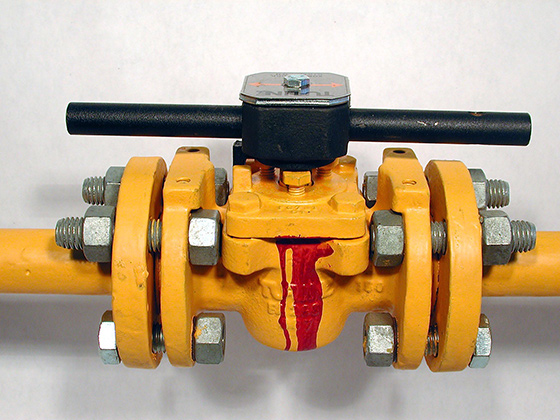 • Novus Acid Alert System is a durable, industrial coating with a unique acid-sensitive component which allows for an immediate visual detection when exposed to acid or acid vapors . The patented golden yellow brush on paint turns brilliant red at pH 3 and below. The Acid Alert System provides an immediate visual indication of a spill or leak, often at quantities that are too small to trigger an exposure with conventional detection devices. This is a lead-free, all-organic, acrylic modified, alkyd enamel. Use on potentially hazardous surfaces such as valves, pipes, pumps, flow indicators, threaded connections, flanges, hose connections, tanks, sample ports, clamps, weld sites, expansion joints, truck tanker or tanker car domes, or any place where an accidental leak or spill may occur. The reaction of acids pH 3 or lower is instantaneous. Novus Acid Alert protects employees, expensive equipment and the environment. Visually detects leaks before the situation becomes catastrophic. Enhances on-site Safety and Hazmat programs.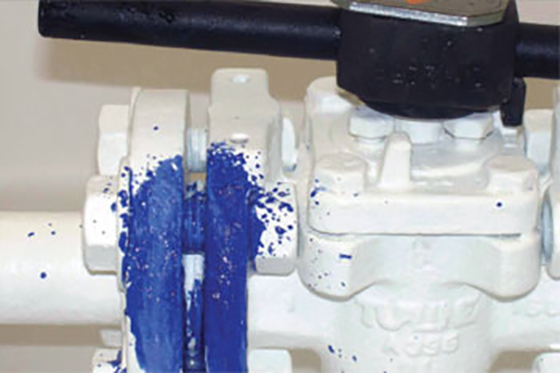 • Novus Base–Caustic Alert System is a white water base coating specially formulated to be an alkaline base indicator for solutions with a pH 10 or greater. The cured film of the Novus Base-Caustic Detecting Paint will respond to alkalinity, turning the coating from a bright white to a deep,

brilliant blue

, immediately. Novus Base-Caustic Alert System provides an immediate visual indication of a spill or leak at extremely small quantities. This is an exceptional latex coating with superior durability and easy application. Novus Base-Alert System is often the only method of leak detection available. Use on potentially hazardous surfaces such as valves, pipes, clamps, expansion joints, threaded connections, hose connections, flow indicators, flanges, pumps, tanks, sample ports, weld sites or any place where a leak or spill may occur. The reaction to Base-Caustic at pH 10 and above is instantaneous. Novus Base-Acid Alert protects employees, expensive equipment and the environment. Visually detects leaks before the situation becomes catastrophic. Enhances on-site Safety and Hazmat programs.

• Novus Neutralizer Spray is a solution used concurrently with Novus Acid Detecting Paint to expedite the colour transition after an acid exposure turning the brilliant red back to yellow after a leak has occurred and has been isolated and repaired. Once the indicating red colour changes back to

golden yellow

, rinse the affected area with water and Novus Acid Alert System is ready to detect the next leak.

• Novus Acid Spot Spray is a high performance, water soluble &

translucent yellow

spray that immediately turns

purple

upon contact with small drops of acid pH 2.6 or lower and is used to detect accidental spills or leaks of acids.

Please feel free to visit our website at www.novussealing.co.za for more information on these new products:

• Downloadable product specification sheets on the Novus Neutralizer & Acid Spot Sprays.

• Downloadable catalogues on the Novus Base-Caustic & Acid Alert Systems.

• Visual presentations in video format relating to the detection of leakages under working conditions on the Novus Base-Caustic & Acid Alert Systems.

• Visual presentation in video format relating to the neutralizing of acid spills and leaks when the Novus Neutralizer Spray is applied after a leak occurs and has been isolated and repaired.

Alternatively, please contact us on +(27) 11 915 0016/25/30 or at mailbox@novussealing.co.za for more information.

We thank you for your time and look forward to being of service.

Kindest regards,




Shaun Snyman
Client Relationship Manager
Novus Sealing SA